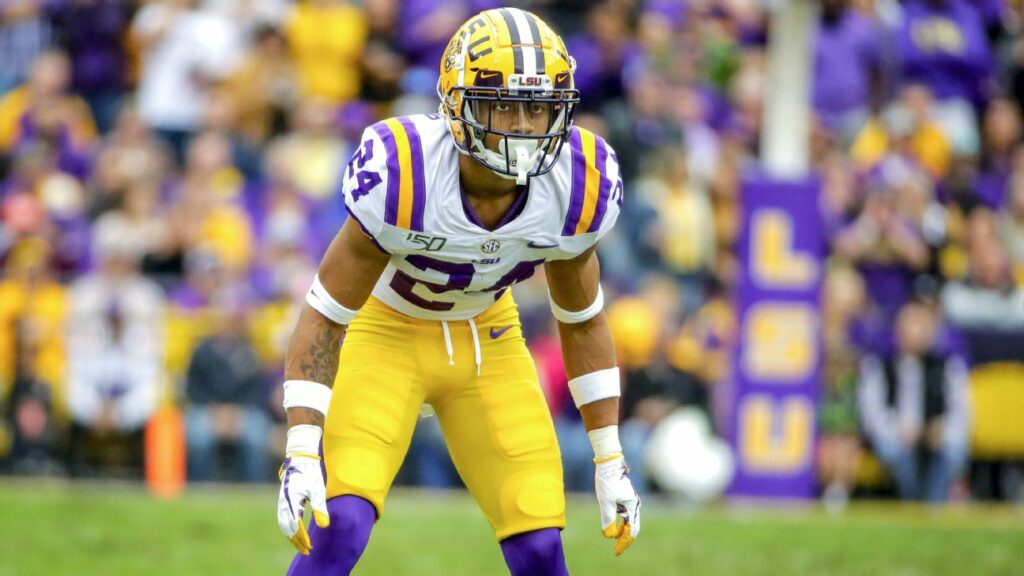 LEGACY
         ESPN GAMEDAY - Short Feature Documentary
             By Richard A. Cohen
LOGLINE: A compelling, multi-generational, short feature documentary. A family overcomes a debilitating on-field trauma that ultimately spawns one of college football's premier defensive backs – Derek Stingley Jr.
SYNOPSIS: Astrophysics teaches us, in space, when two stars collide, the impact creates a new, even brighter star. When two stars collided on the football field in 1978, it caused physical pain and psychological drama for two families… ultimately producing one of the brightest stars on the field today.
Derek Stingley Jr. arose from this force of nature. The acclaimed star defensive back for LSU carries an incredible burden. Every time he steps out onto the field, he not only feels the weight of Tiger Nation, but also his family legacy. When Junior was a young boy, he watched his father, Derek Sr., play defensive back in the Arena Football League. Each time Senior made a tackle, the P.A. announcer proclaimed, "Tackle by Stingley," the cheers were a little louder than normal. Senior was Junior's invincible hero. Junior wanted to grow up and play his father's position. Fate, it seems, is not without a sense of irony.
Derek Stingley Sr. thought his own father, Darryl Stingley, was invincible, too. Darryl was an All-America wide receiver at Purdue University. He played five seasons in the NFL for the New England Patriots. During an exhibition game in 1978, Darryl was the recipient of a vicious, missile-like hit by Jack Tatum of the Oakland Raiders... leaving Darryl a quadriplegic. When Derek Sr. saw his father laying in his hospital bed for the first time, he asked him to get up. He didn't move. At 7 years old, Derek Sr.'s life changed forever.
Out of his own fear of being injured, and the respect he had for his father, Senior didn't play football. Instead, he focused on baseball. He was drafted by the Philadelphia Phillies, but after three years in the minors, he became bored and desired a new challenge. With Darryl's blessing, Senior immersed himself into football. He became a student of the game, first as a player, then as a coach.
Senior's greatest joy was passing his knowledge on to his son. By the age of 12, Junior was participating in drills with grown men. Although, they got the best of him, he learned to be smart, strong and resilient. "Don't worry about what happened to your grandfather," his father told him. "Play the game at 100%, the way it's supposed to be played."
With his father as his coach, Junior dominated at The Dunham School in Baton Rouge. He had 27 career interceptions, was named Louisiana Player of the Year and was one of the most highly recruited defensive backs in the country. He chose to stay at home and play DB for the LSU Tigers. His freshman season was magical. His numbers don't do him justice - 6 interceptions, 1 fumble recovery, 30 solo tackles – because teams often went away from his side of the field. In the 2019 National Championship Game, Junior shined, locking down his corner and frustrating Heisman candidate quarterback Trevor Lawrence, helping LSU win the Title.
The future looks bright for this shining star. Junior is expected to be a top-5 NFL draft pick in 2022. The irony of his success at his position, the position that ended his grandfather's career, is obvious. But in another ironic twist of fate, his biggest fans include the Tatum family, the surviving kin of the man who paralyzed his grandfather.